BARBARA M VAN AMERONGEN
, DDS, Ph.D.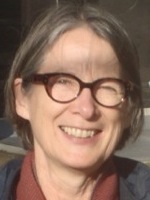 Department of Molecular Cell Biology and Immunology,
VU University Medical Centre, Amsterdam, the Netherlands.
Department of Cariology Endodontology Pedodontology
,
Academic Centre for Dentistry Amsterdam, Amsterdam, The Netherlands.
Born in the Netherlands on January 19, 1950. She went to dental school in Amsterdam, graduated in 1974 and did her PhD in 1985.
In 1990 she was diagnosed with MS (first symptoms in 1975).
In 1998 she joined the Department of Molecular Cell Biology and Immunology and wrote a review about Multiple Sclerosis and vitamin D, with Professors Christine Dijkstra, Paul Lips and Chris Polman at the VU University Medical Center, which was published in 2004. They received a grant from Dutch MS Research for
the role of vitamin D in MS
(02-492). There we compared vitamin D levels between MS patients and controls in summer and in winter. The article was published in 2009.
A Personal Study on Vitamin D and MS, GrassrootsHealth, 2016
MS-patiënt lijkt beter af met vitamine D, Huib de Vries, RD, 2016

Researchgate

[+] References

FaceBook Vitamin D and MS

Page last edited: June 12, 2016
Terms of Use